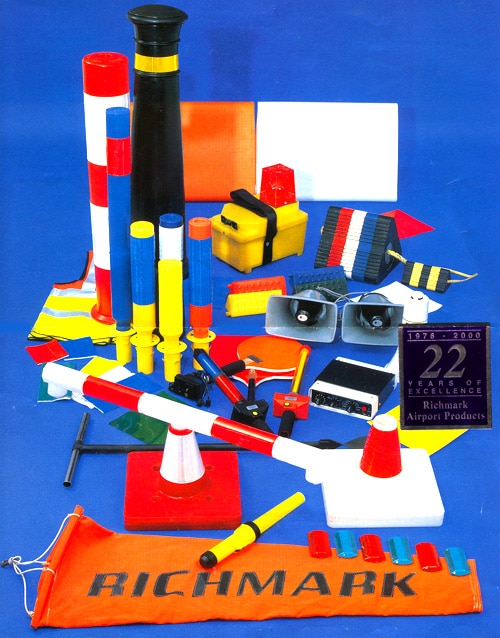 RICHMARK LINLANER® EDGE MARKER POSTS
A delineator, clearly marking the edge of the taxiways and roads. Specification: ICAO and CAP 168 recommendations on size and colours. Highly visible, flexible and safe in the event of run-down. Installation 30 metres centres on straights and 7 metres on curves using the Ground Fixing Pipe and Auger.
For the day and night marking of taxiways a vertical Blue Linlaner 375mm Post and 250mm Blue Retroreflective Sheath is necessary to comply with ICAO requirements.
Internationally approved and used by Commercial and Military users. Complies with ICAO Annexe 14 chapter 5 and CAP 168, on colours.
Slip on Retroreflective Sheaths, Ground Fixing Pipes and the Auger are accessories, only for sale with the appropriate numbers of Richmark Linlaners, and are not sold for use with non-Richmark products.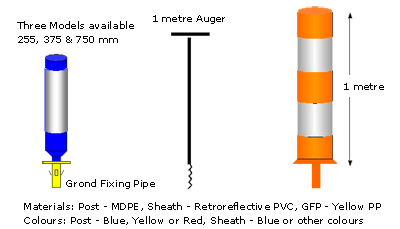 Richmark JUMBO POST
Unlike the 3 Linlaner Posts, the Jumbo offers a larger face to prevailing winds but it is much more visible in the daytime from a distance. It may be found that for wind resistance reasons it is preferable to build the lowest 20cm of the main body into the ground, reducing the main body to just 80cm in height.